Up to now, there are more than ten kinds of equipment for luminous letters, such as traditional equipment; Encircling machine, laser welding machine, laser cutting machine, mini engraving machine, etc. The cost of complete set of word making equipment is high, and there are many processes. In the case of higher and higher labor, the profit of traditional word making is less and less. In the trend of vigorously advocating environmental protection and energy conservation, many luminous letter processing have basically moved out of the city.

As a new type of equipment, luminous letter 3D printer can effectively solve manual problems. One person can operate 5-10 3D printers, and only one cutting machine can make various types of luminous words. The process can be effectively reduced by only 3 steps.
1.Import the designed file into creatwit AD software for slicing.
2.Print the word shell with a luminous letter 3D printer.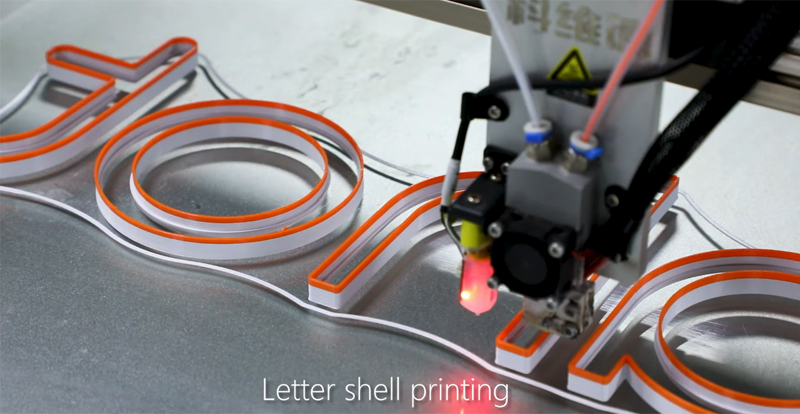 3.Use the file automatically generated by the software to export the DXF format and make the panel and bottom plate by the cutting machine. Place the engraved base plate cloth lamp.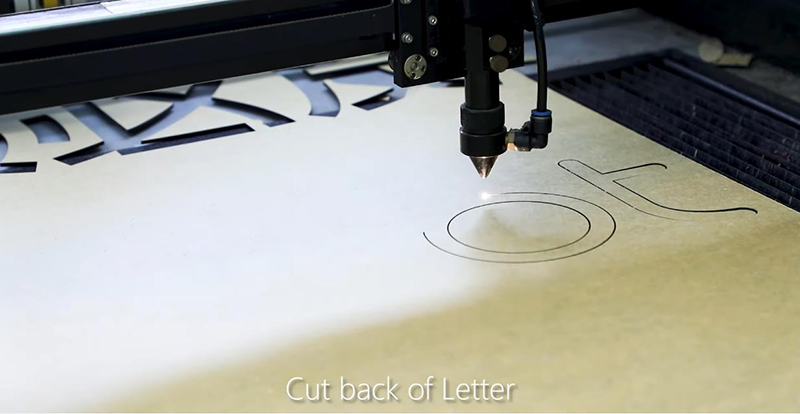 4.Assemble the panel, base plate and word shell and stick them together.

The following are the finished drawings and other finished drawings.
3D luminous letter process production video: